Dev Kit Weekly: Arduino Uno R4 Minima
June 30, 2023
Video
Open source is a hot topic in the developer community, and Arduino is a big name in that area. The company recently announced the latest addition to the Uno line, the Arduino Uno R4, an update from the R3 that was released in 2010. Today, we're going to be looking specifically at the Uno R4 Minima board, and what its new offerings provide the maker community.
The Uno R4 Minima is powered by a Renesas RA4M1 32-bit Cortex®-M4 processor, an MCU designed for intensive human-machine interface designs with the inclusion of a segment LCD controller and a capacitive touch sensing unit input. Additionally, the MCU runs at 48 MHz, which is a 3x increase in performance over the Uno R3.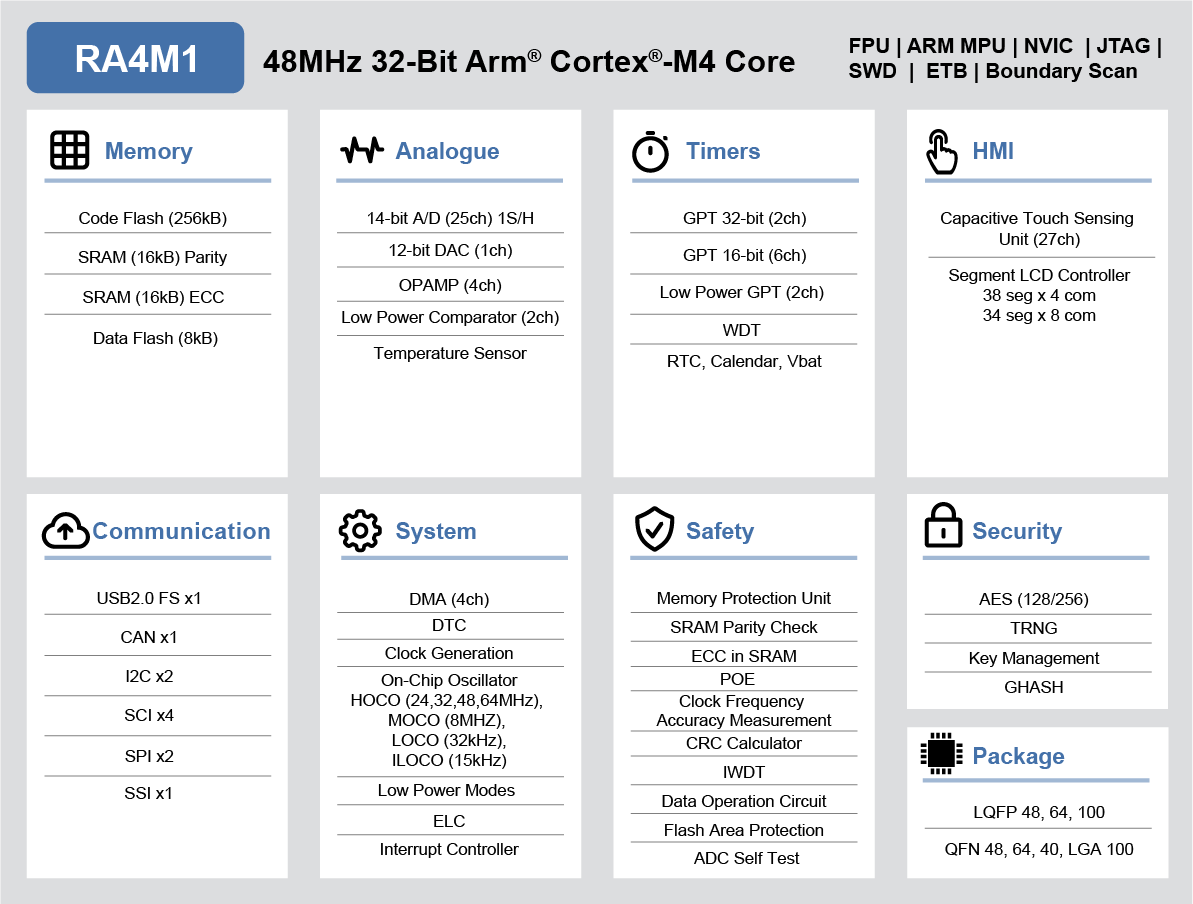 Arduino also upped the ante with the R4's memory, increasing SRAM from the R3's 2kB to 32kB and flash memory from 32kB to 256kB. The increase opens the door for makers to execute much more complex projects without worrying about lack of memory creating an unnecessary roadblock.
Though the R4 maintains the same form factor, 5V operating voltage, and shield compatibility as its predecessor, there are also some other much asked-for additions updates to the new board's hardware, including a CAN bus and SPI port that'll help minimize wiring and ease connection of multiple shields for parallel tasks; a 12-bit analog DAC for better analog output accuracy and precision; and a USB-C port for power supply and programming instead of the previously-used USB-B.
Arduino also announced an Early Adopter Program for authors or maintainers of Arduino libraries or projects in order to identify and address any potential software incompatibilities that may arise with the R4's switch to an Arm-based processor. But, any libraries or examples written exclusively in the Arduino language should experience few to no software compatibility issues, so the huge library of shields, tutorials, and code developed for the R3 will still be available for use with the new R4.
It's worth a mention that, if you're looking for something like this but with some additional connectivity power, Arduino also announced the Uno R4 Wi-Fi version of the board — but the Minima is a great, cost-effective option for makers if the on-board connectivity module isn't a necessity.
If you'd like to get your own Uno R4 Minima, they're now available on Arduino's website for $20. Of course, you can also enter this week's raffle, embedded below, for a chance to win this board (and an Uno R4 WiFi) for free. Good luck!