Floored: CES 2023 Slideshow Recap, Part 2
January 21, 2023
Story
Installment two of three of our CES 2023 slideshow recap series.
View installment 1 here.
1. Qorvo's ConcurrentConnect Technology: The Matter Standard on Steroids
The Matter standard promises to usher in a new era of smart home electronics interoperability by allowing the mess of existing short-range wireless protocols to talk to each other. But, what if you have other, non-Matter-compliant devices already in your "sort-of smart home?"
Qorvo's ConcurrentConnect Technology bridges all of those (Matter over Thread, Bluetooth Low Energy, Wi-Fi, and Zigbee, in the above demo) in a seamless way that considers existing devices as the industry transitions towards Matter.
Here's a straightforward path to scaling the smart home.
2. Synaptics Brings Truly Wireless Charging to Notebooks, PCs
Wireless charging notebooks and laptops has always been challenging. Even if you can generate enough power to efficiently power one, you still need cables to connect displays and other peripherals.
So why not drive them wirelessly, too?
At CES, Lenovo introduced its ThinkBook Wireless Dock, based on the Synaptics' Gemini reference design that includes a Synaptics SYN43752 Wi-Fi radio for connecting the dock to notebooks and a second SYN43752 for connecting the dock to enterprise Wi-Fi networks. The wireless charging mat itself delivers 45W for powering notebooks and a 10W section reserved for charging smartphones.
The setup can also be used to drive two independent UHD displays over Wi-Fi.
Sayonara, cables!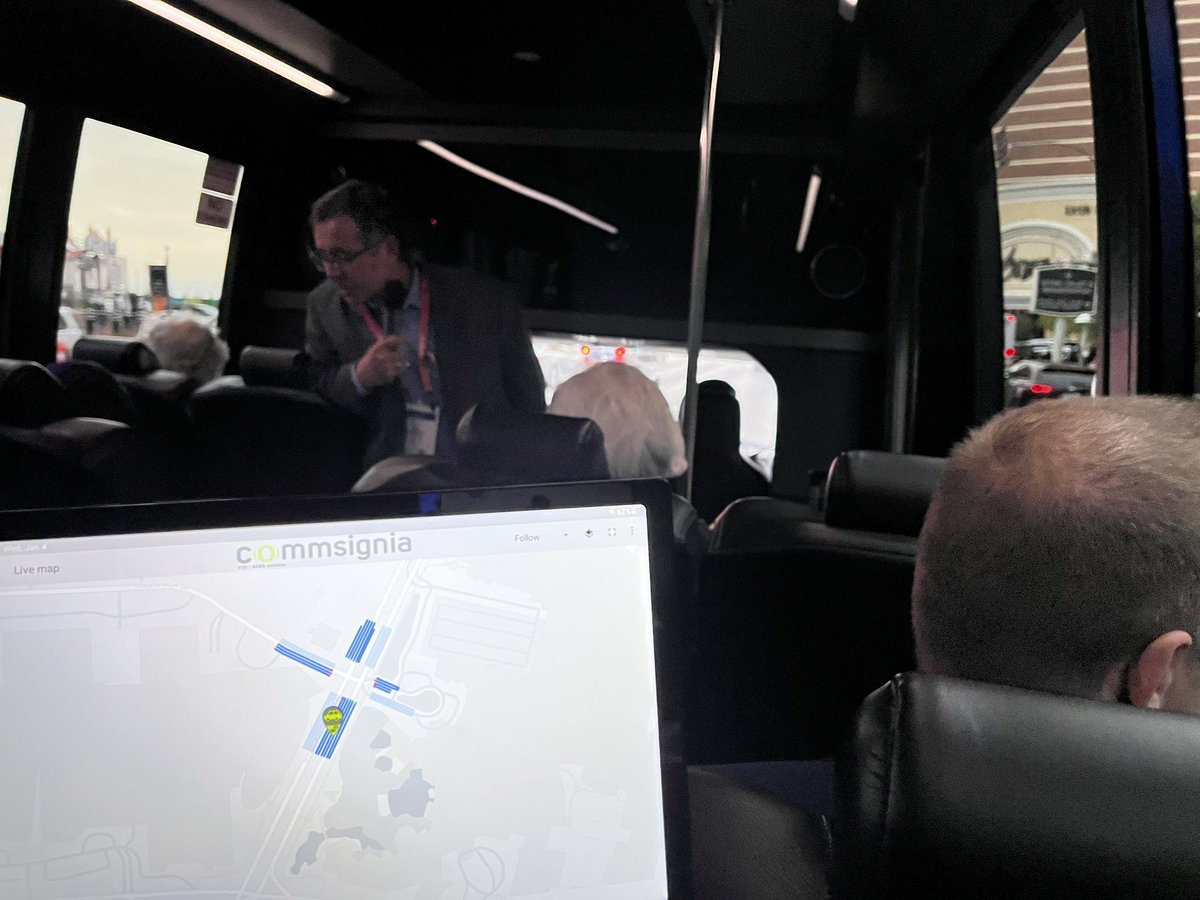 3. Qualcomm Cellular V2X: Technology Improves, Regulation Awaits
This Qualcomm Cellular V2X demo on the streets of Las Vegas showed how a timing signal transmitted from a moving shuttle can be used to change stop lights for cross traffic – all over cellular (zoom to see red dots).
The potential to improve public safety is already there with this technology, but FCC regulatory approval is not.
4. ThinkRF Hard About Who's on Your Network
ThinkRF is is an intelligent RF spectrum analysis firm that makes sure operators who are supposed to be sharing spectrum actually are, that no one is sneaking spectrum they shouldn't be, and that carriers aren't sitting on spectrum without offering service.
Today the company is focused on servicing clients in the network operator space, but it's not a big leap to see the potential applications sniffing out eavesdroppers on private industrial networks.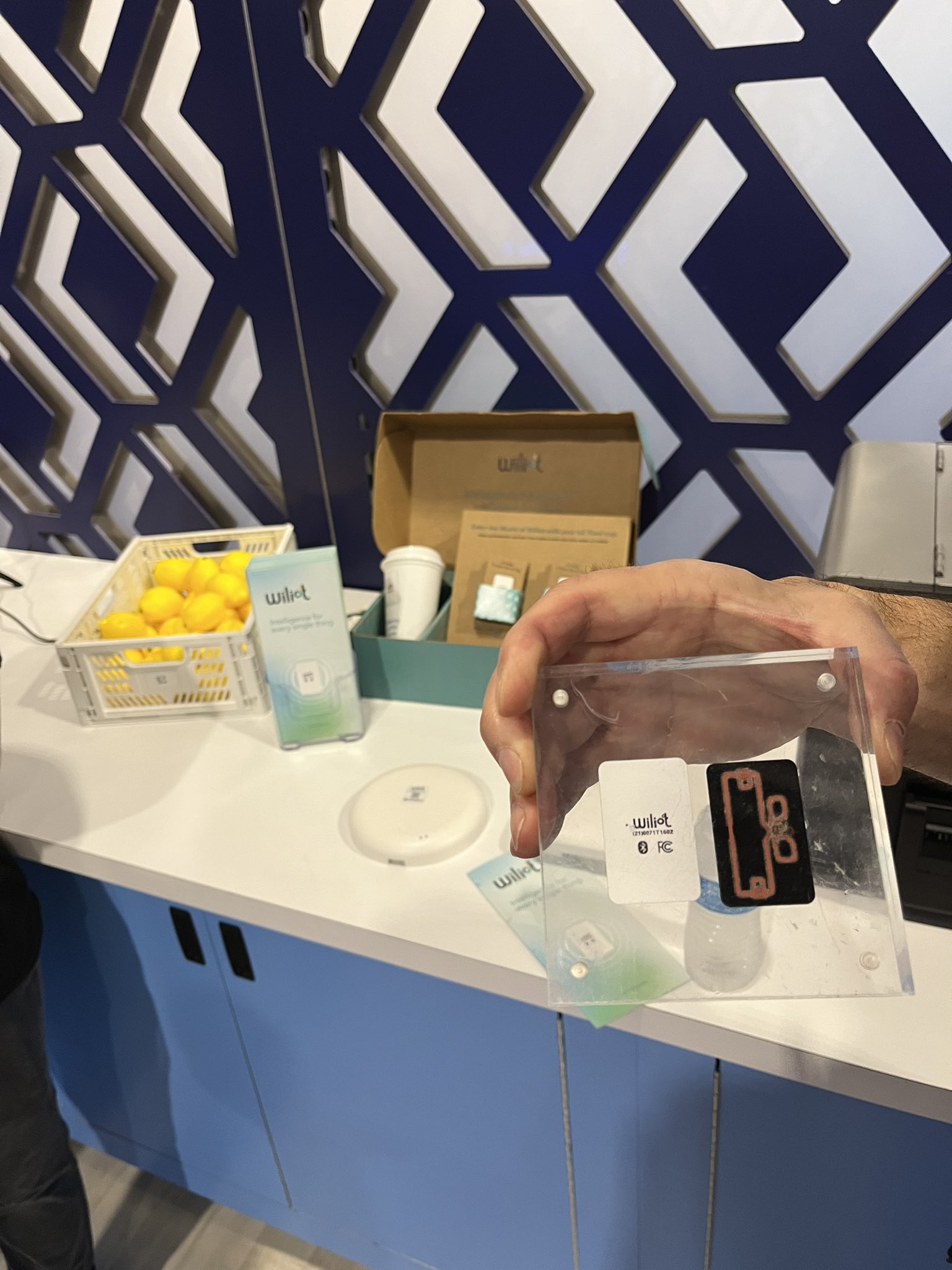 5. Wiliot's Formula for Scaling IoT into the Trillions Successfully
Here's Wiliot's formula for Trillions of #IoT endpoints =
Tiny form factor (finger-sized tag) +
Standards-based (transmits Bluetooth Low Energy) +
Low power (runs on Energous RF energy harvesting) +
Easy development (programmed via open APIs) +
Low cost ($0.10 at volume)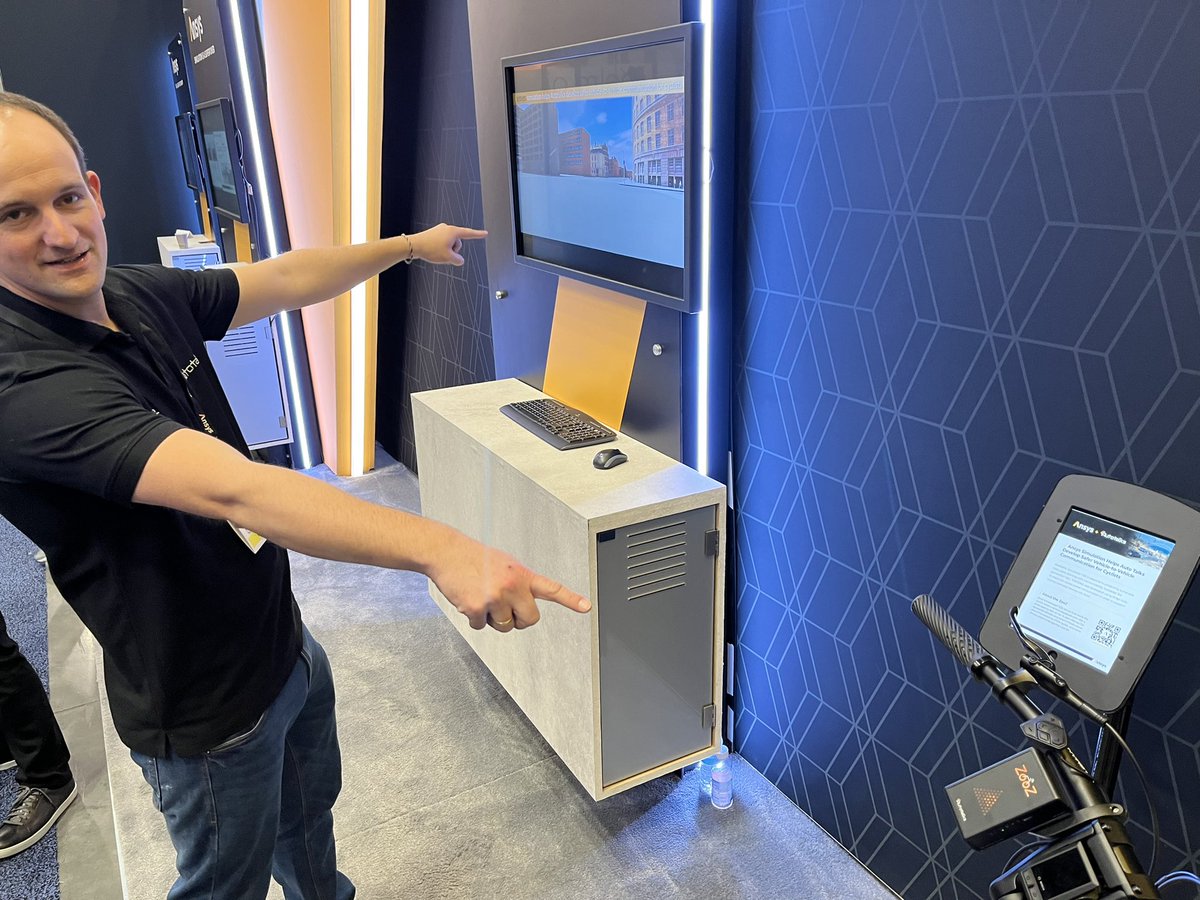 6. It's C-V2X! On a bike!
Ansys is into all sorts of applications, but I bet you wouldn't have guessed that their simulation tools are being used on ... bicycles!
Well, sort of. At CES, the company partnered with V2X solutions provider Autotalks, who is using Ansys simulation and test tools to develop products like the ZooZ micro-mobility platform that includes the Autotalks TEKTON3 V2X SoCs.
The screen in the background is running a V2X pedestrian warning system that integrates the ZooZ platform, is powered by Ansys.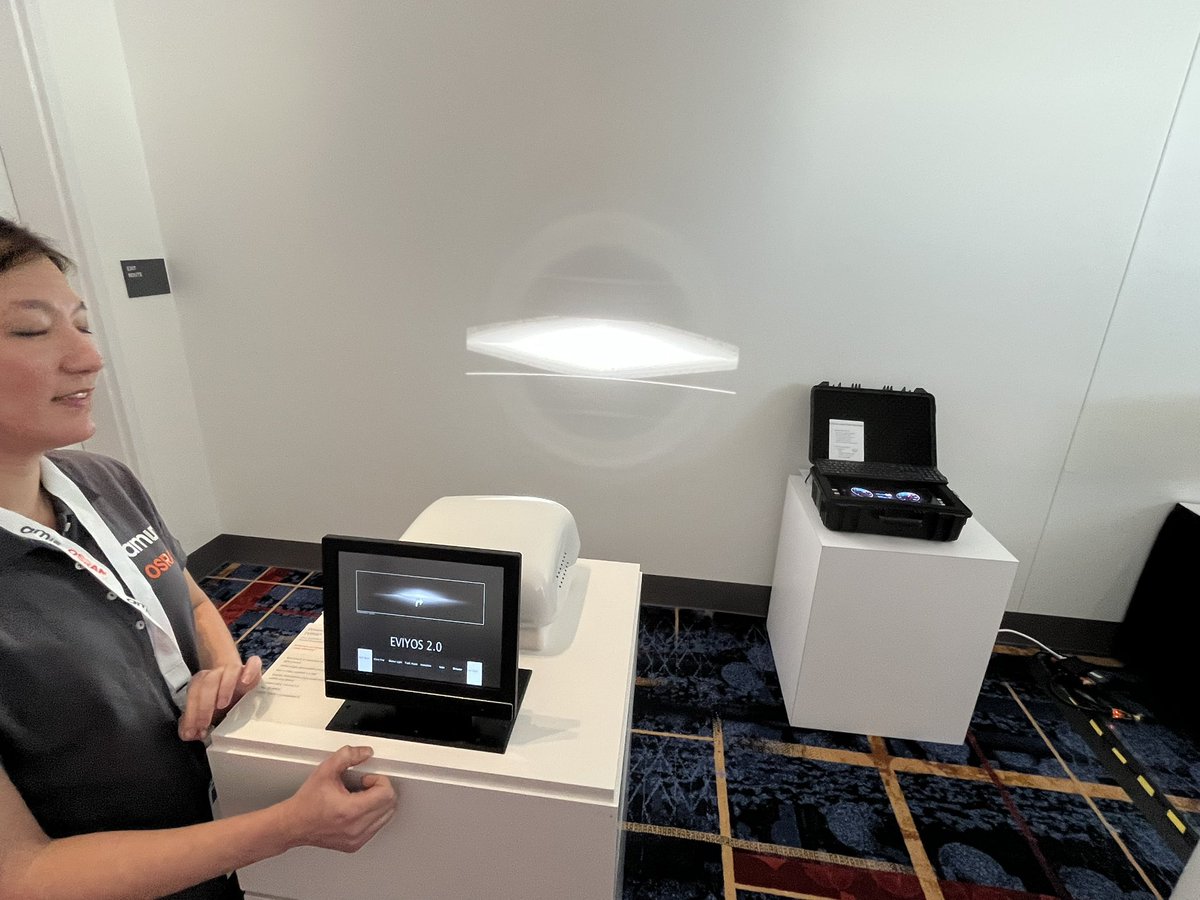 7. A Peak at What's to Come from the New ams/OSRAM
You know ams. You know OSRAM. But do you know the new ams OSRAM?
With ams' acquisition of OSRAM, the company gained a ton of patents, expertise, and scale in the automotive lighting and imaging sectors. Shown here is a sneak preview of what you can expect.
Though it's difficult to photograph light, this dynamic forward lighting demo shows a projection of a right-hand turn indicator that would illuminate on the road in front of drivers for navigational assistance. But, virtually any shape can be projected using the technology, which is based on the Enviyos 2.0 monolithic sensor array.
Packaged with drivers and emitters to produce more than 25,000 individual addressable pixels, the Enviyos 2.0 allows automakers to get creative with headlamps.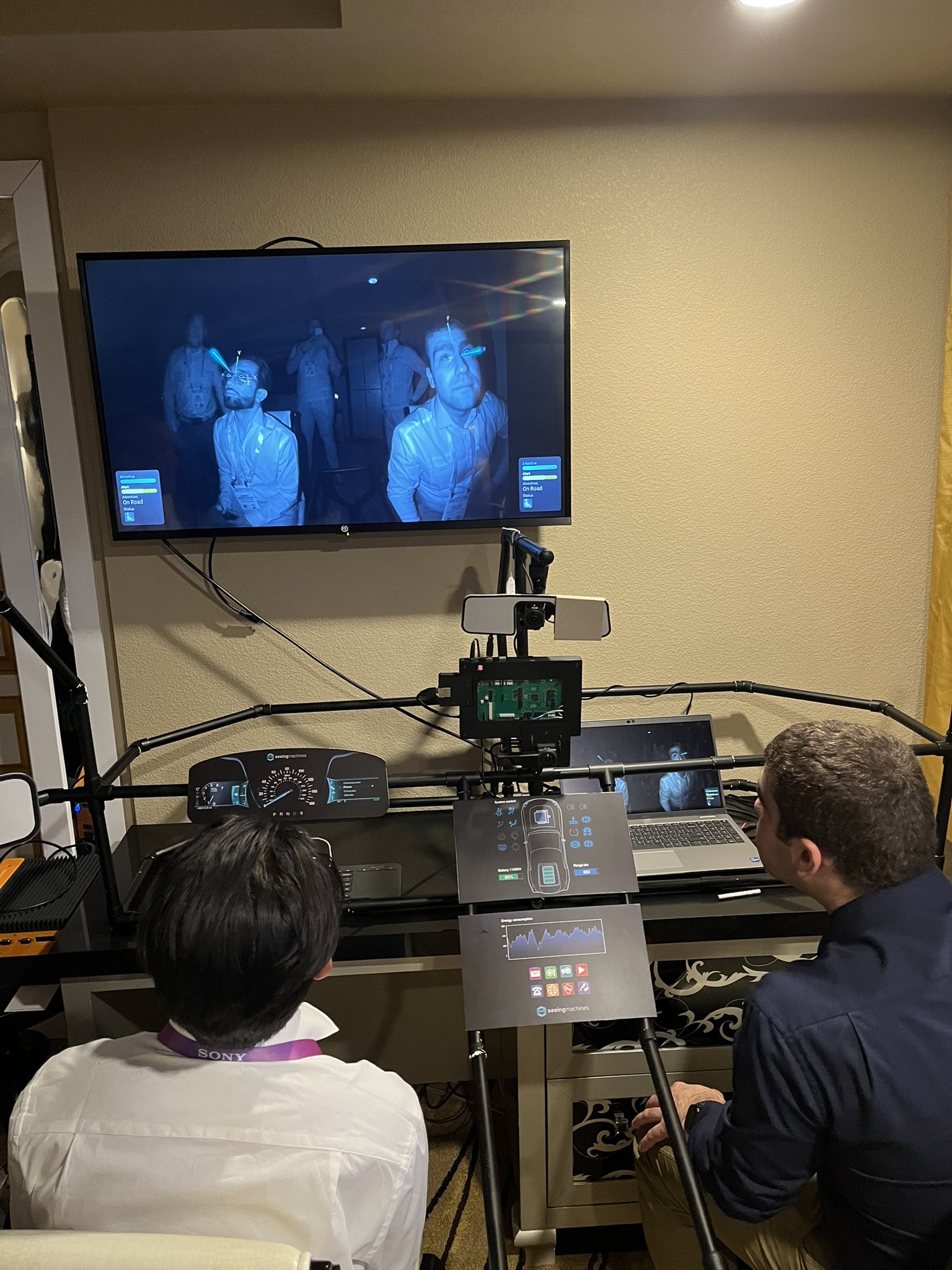 8. Omnivision Has Its Eye on You…
There's a 5 MP RGB-IR Omnivision sensor in that rearview, as well as the company's OAX4600 ASIC with an ISP and NPU.
But that's not all. There's also an Occula NPU from Seeing Machines on-chip that runs an embedded driver monitoring engine. Plus, the solutions is NCAP rated.
And it's coming to a rearview mirror near you.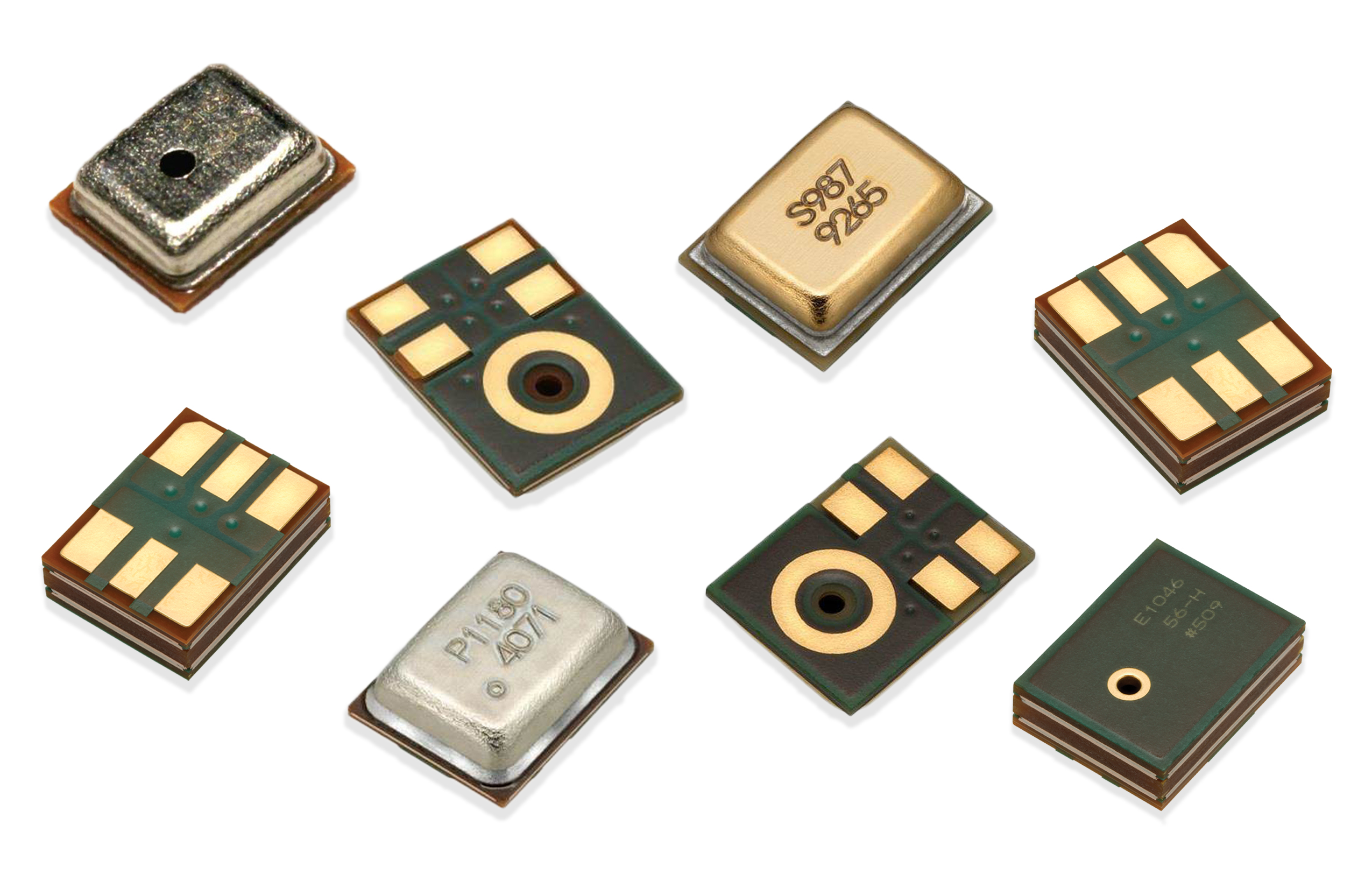 9. Knowles Debuts Trio of SiSonic MEMS Microphones That Lower Power, Raise Performance
MEMS microphones are becoming a popular choice for wearable products thanks to their high performance and small size. To that end, Knowles has introduced its latest series of SiSonic MEMS microphones. Three versions are available: digital, differential analog, and single-ended analog, suiting the needs of different designers.
All three of the microphones provide advanced performance capabilities for true wireless stereo (TWS) earbuds, smart watches, augmented-reality (AR) glasses, and virtual-reality (VR) headsets.
The single-ended analog Robin microphone offers 66 dB signal-to-noise ratio (SNR) and clean signals up to 130 dB SPL with less than 1%t distortion. The low distortion in loud environments enables high-fidelity sound capture and superior beamforming performance for the smallest of form factors.
A similar level of signal clarity holds true for the differential-analog Falcon product, and brings even higher SNR performance (68.5 dB) further improving TWS applications like ambient awareness with less noise. In critical low frequency and speech band use cases, Falcon delivers 69 dB.
Finally, the digital Titan microphone offers similar SNR performance to Falcon, while improving battery life by running at a 60% lower current (470 μA) than typical digital mics and lowering latency to 3 μs, making it suitable for active noise cancellation (ANC) and always-on applications in digital architectures.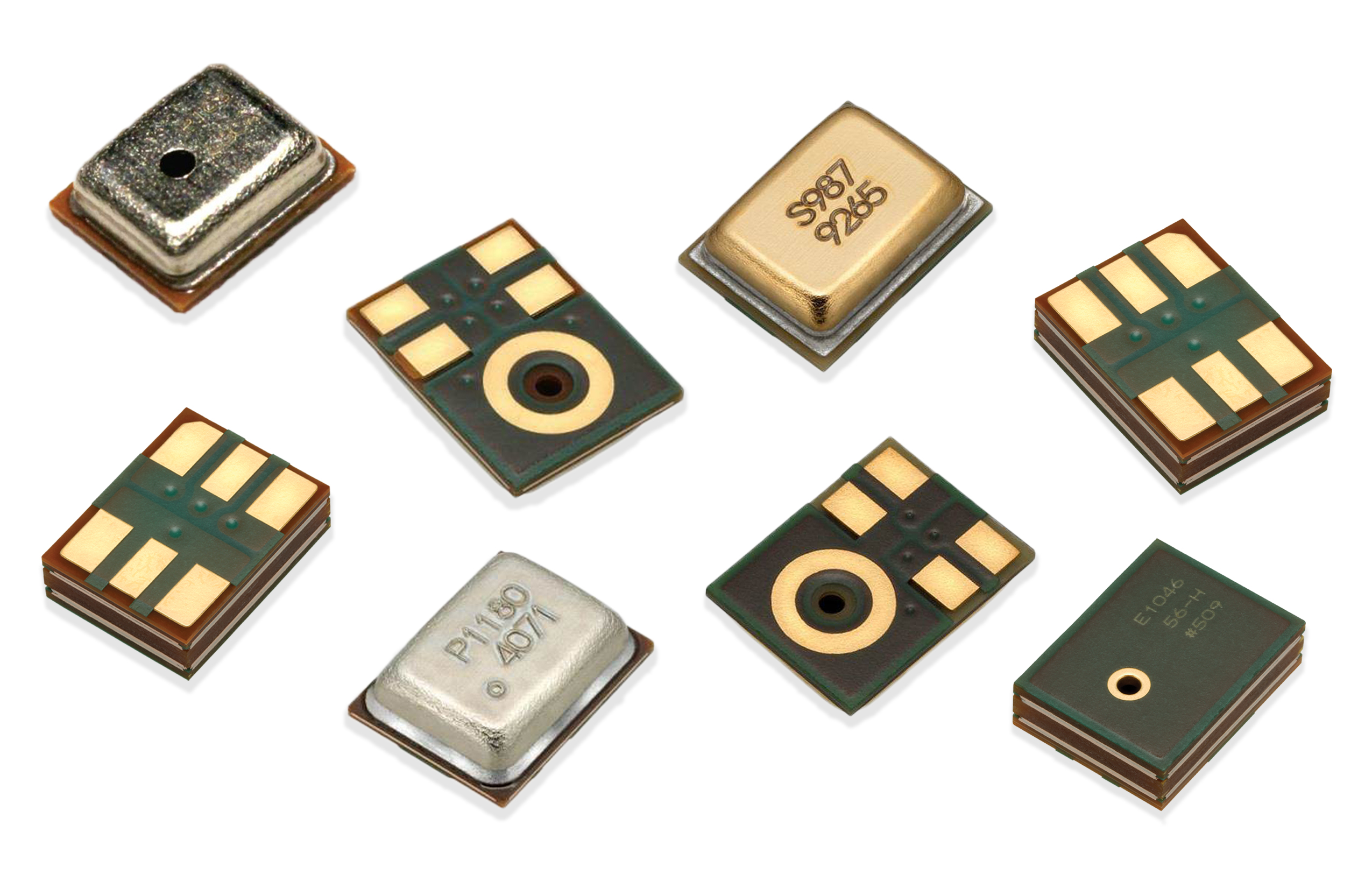 10. ADI Launches iToF Module for 3D Depth Sensing and Vision Systems
At CES, Analog Devices Inc. (ADI) announced what it calls the industry's first high-resolution, industrial quality, indirect Time-of-Flight (iToF) module for 3D depth sensing and vision systems. The ADTF3175 module enables cameras and sensors to perceive 3D space in 1-Mpixel resolution using ±3-mm iToF technology. Having witnessed this personally at CES, the technology is quite impressive. It's suited for machine-vision applications ranging from industrial automation to logistics, healthcare, and augmented reality.
The ADTF3175 offers a scalable and calibrated depth system that can be integrated into 3D sensing and vision systems, eliminating the need to design specialized optics or address electromechanical integration challenges, simplifying the sometimes complex sensor design process. The module can operate in a range of environmental settings and leverages triple junction vertical-cavity surface-emitting laser (VCSEL) technology from Lumentum.
The module features an infrared illumination source with optics, laser diode and driver, and a receiver path with a lens and an optical band-pass filter. It also includes flash memory for calibration and firmware storage plus power regulators to generate local supply voltages. It comes preprogrammed with several operating modes that are optimized for long and short range.
An open-source reference design is available, which includes all of the required drivers and access to ADI's depth processing capabilities. The company can also offer guidance on how to achieve Class One eye safety certification for the end product.