Dev Kit Weekly: SparkFun MicroMod Artemis Processor
June 09, 2023
Video
Modern development boards are all about flexibility, whether that's in the way of features, connector variety, or a broad range of use cases. The MicroMod Artemis Processor from SparkFun is just this type — it can be used in applications from machine learning to Bluetooth Low Energy applications and features I2C if you want to connect it to other Qwiic boards. But this tiny little board can also be easily connected to a larger MicroMod carrier board for even more features and functionality.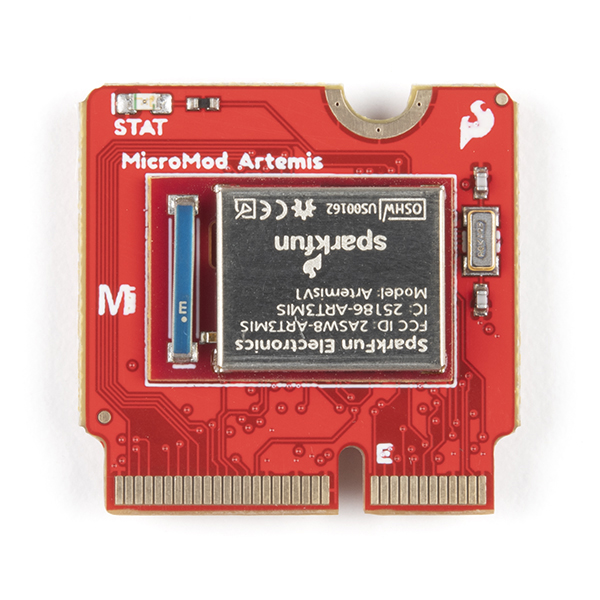 The MicroMod Artemis Processor is centered around SparkFun's Artemis module, which runs on an Ambiq Apollo3. The Apollo3 is powered by an Arm® Cortex®-M4F with a Floating Point Unit (FPU) and turboSPOT®, which allows it to run at up to 96MHz while maintaining low power consumption to maximize the lifespan of battery-powered devices.
The Artemis module is a fully certified, open-source MPU module that not only includes TensorFlow capabilities for machine learning use cases, but also enables the Artemis Processor's BLE 5.0 functionality via a built-in radio and antenna.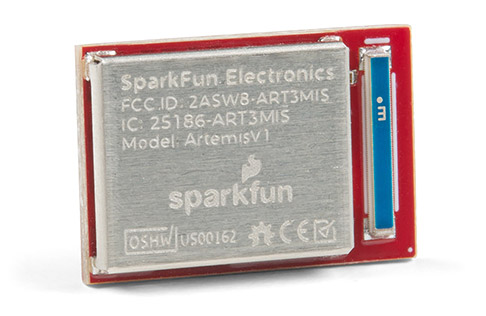 But getting back to the MicroMod Artemis Processor itself, it features a megabyte of Flash memory and an additional 384 kilobytes of RAM. Even at full operation, the processor runs at under 5mW — just 6 microamps per megahertz when using TensorFlow.
The processor board also includes 48 interrupt-capable GPIO, 31 PWM channels, six I2C and SPI buses, PDM and I2S interfaces, a secure smart card interface, and a whole host of other features and peripherals.
Now, we keep talking about MicroMod, but to get more specific, MicroMod is a modular interface ecosystem for connecting microcontroller processor boards to carrier board peripherals. It makes use of the M.2 standard to ease the process of switching out processor boards as needed.
If you'd like to learn a bit more about the MicroMod Artemis Processor, there's tons of documentation available on the product page, including datasheets, pinout descriptions, Eagle files, and even a hardware repository on GitHub.
But, if you're already sold and want to get your hands on one, they're available for purchase from SparkFun for just $14.95. Of course, you can also enter this week's raffle, linked below, for a chance to win this little one here for free. Good luck!