Dev Kit Weekly: NVIDIA Jetson Orin Nano Developer Kit
May 26, 2023
Video
If recent times have proven anything, it's that artificial intelligence is here to stay. While most of us are now pretty familiar with utilizing AI systems (think ChatGPT), developing them is obviously a whole different story that's decidedly more complex. Luckily for developers, there are plenty of development kits on the market to help get started designing and prototyping AI-enabled applications. NVIDIA provides several with its family of Orin products — and today, we'll be looking specifically at the NVIDIA Jetson Orin Nano developer kit.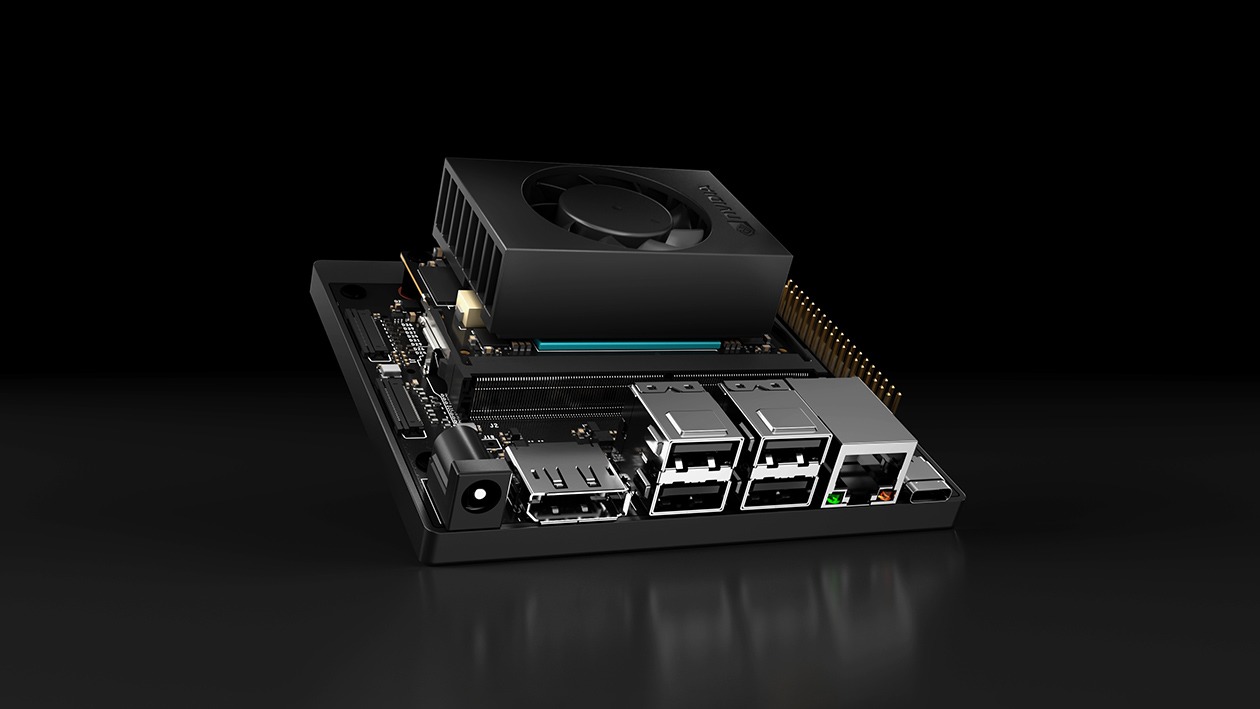 The Jetson Orin Nano kit was designed specifically for more entry-level applications. Even so, it can deliver up to 40 TOPS of AI performance thanks to a 1024-core NVIDIA Ampere architecture GPU, which includes 32 Tensor Cores and can run at 625 MHz. Alongside that GPU, you'll have a 6-core Arm® Cortex®-A78AE v8.2 64-bit CPU that operates at up to 1.5GHz. The kit also includes 8GB of 128-bit LPDDR5 memory that runs at 68GB/s, as well as an SD card slot and external NVMe via M.2 Key M for additional storage.
One to two of the CPU's cores support 1080p30 video encode, and the kit also supports several versions of H.265 video decode.
1x 4K60 (H.265)
2x 4K30 (H.265)
5x 1080p60 (H.265)
11x 1080p30 (H.265)
Lots of AI applications incorporate the use of computer vision, but you need some sort of image sensor to enable image capture, right? The Jetson Orin Nano kit has you covered with the inclusion of two MIPI CSI-2 22-pin camera connectors that enable image sensor connection. This developer kit also features several USB ports, two M.2 Key M slots and an M.2 Key E slot for PCIe use, a GbE connector to enable network connection, and a DisplayPort 1.2 connector. It's worth noting here that the PCIe, some of the USB, and the GbE share UPHY lanes.
There are also expansion headers on the kit for additional I/O options such as UART, SPI, I2C, and plenty more.
As with all NVIDIA's Jetson kits, the Jetson Orin developer kit is supported by NVIDIA's Jetson software stack, which includes several SDKs designed to help you establish an end-to-end development workflow for your AI applications. The software stack includes NVIDIA's JetPack SDK, which features Jetson Linux as well as CUDA-X accelerated libraries and other development tools such as NVIDIA TensorRT.
NVIDIA TAO includes ready-to-use pre-trained AI models from the company's NGCTM Catalog, but it can also assist with data collection and annotation if you're developing your own training models. Also included are the Riva and DeepStream SDKs, for conversational AI & deep learning, and multi-sensor processing, respectively. Lastly, the NVIDIA Isaac ROS GEMs for use in robotics applications.
Aside from the suite of software tools and libraries available, NVIDIA also has a Getting Started Guide on their website that walks you through your kit's initial setup and boot, includes instructions for writing images to a microSD card on different operating systems, and provides next steps to both familiarize yourself with your kit and get more info from additional resources.
Even if you're not an AI expert, this entry-level kit could be a great tool to help get you started with AI application development. You can get your own NVIDIA Jetson Orin Nano developer kit from NVIDIA's website for $499. Of course, you can also enter this week's raffle, linked below, for a chance to win this kit for free. Good luck!